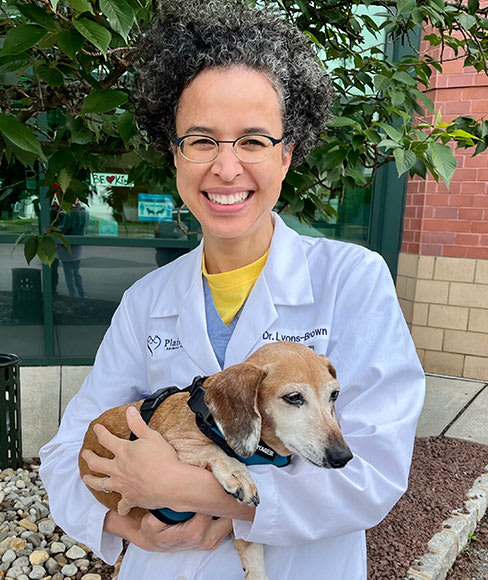 Dr. Sachina Lyons-Brown
Dr. Sachina Lyons-Brown grew up in the city of Plainfield where she started her love of animals as a Veterinary Technician at the Plainfield Animal Hospital. She attended Cornell University where she earned a B.S. in Animal Science. After college she was accepted at The University of Florida where she was awarded her Doctorate in Veterinary Medicine in 1997.
She has worked as a mixed animal Veterinarian in Florida, as a small animal practitioner at The Fanwood Animal Hospital, and at The Clementon Animal Hospital where she served as the Chief of Staff. She has interests in pain management and soft tissue surgery.
Dr. Lyons also enjoys spending time with her husband and son. Her furry family includes a dog and 2 cats; Josie, Herky-Jerky, and P.C. She enjoys Zumba exercising, making movies with imovie, and playing the piano.