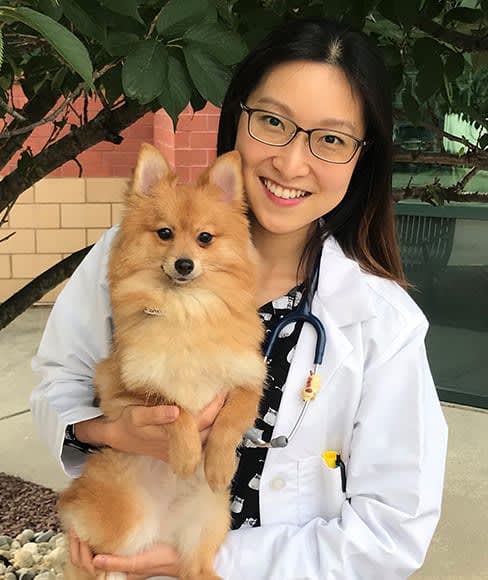 Dr. Yung Yung Chan
Dr. Yung Yung Chan joined the medical team at  Plainfield Animal Hospital since August 2020 as a general practitioner. Dr. Chan is originally from Hong Kong, where she previously worked at a veterinary specialty and emergency hospital as an emergency veterinarian. She most recently interned at Oradell Animal Hospital in small animal medicine and surgery.
Dr. Chan attended Rutgers University where she graduated summa cum laude in 2013 with a bachelor's degree in biological studies and animal science. She also minored in endocrine physiology and health sciences. Upon completing her undergraduate studies, Dr. Chan was awarded a scholarship to The Ohio State University, where she completed her Doctorate in Veterinary Medicine in 2017. She is a member of the Veterinary Emergency and Critical Care Society as well as the American Veterinary Medical Association. Dr. Chan finds emergency medicine, internal medicine, and surgery to be the most interesting areas of animal healthcare. She has always wanted to help improve animal welfare and continue to build the human animal bond.
Outside of the hospital, Dr. Chan is an accomplished pianist. She loves to play duets, pop songs and classical music and enjoys teaching others to play. She also loves taking care of her two cats, Sebby, a male tabby domestic short hair, and Plue, a male domestic medium hair.